NEWS ARTICLE
April 30, 2023
Railveyor Selects Tas Mohamed for Chief Financial Officer; Nik Gresshoff for Executive Vice President of Sales & Marketing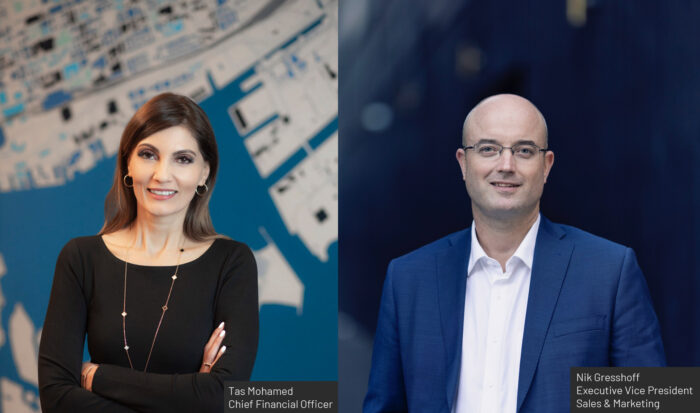 SUDBURY, ONTARIO, CANADA – May 1, 2023 – Rail-Veyor® Technologies Global Inc. (RVTG) is proud to welcome Tas Mohamed as Chief Financial Officer (CFO) and Nik Gresshoff as Executive Vice President of Sales & Marketing.
Based in Toronto, Tas Mohamed brings over 35 years of finance & accounting experience to Railveyor. Tas has held executive leadership positions in the functional areas of Finance, Legal and IT. Prior to working at Railveyor, Tas acted as the CFO for a global architecture firm spanning Asia, North America, and the Middle East. She also notably served as Vice President of Finance for Votorantim Cimentos & Aggregates, as well as the publicly traded Aecon Group Inc.
Tas holds an MBA in Finance and Accounting from UCAM and a Postgraduate in Business Management from Cambridge, U.K. She is a member of CMI, U.K., and completed a company-sponsored Executive Strategic Leadership program at the Ivey Business School in Ontario. Tas has lived and worked in Canada, UAE, and South Africa.
"By keeping a sustainable finance outlook, we can find solutions that not only result in improved productivity and profitability but also help us align business and talent strategies for revenue generation and transformation, "said Tas, "Railveyor is poised for the next phase of growth and I look forward to helping enable that."
Based in Australia, Nik Gresshoff is a highly experienced and knowledgeable professional with a passion for mining. With previous roles at ABB, Siemens, and Schneider Electric (both local to Australia and globally), he has created country strategies, transformed sales structures and country setups, and designed global tools – all while bringing his team along on the journey. Nik's commendable thought leadership, presentations, and talks on decarbonisation within the mining industry show his understanding of and commitment to sustainability.
His academic background ranges from a Masters in Engineering to an MBA from Melbourne Business School, which has further equipped him with the knowledge and skills to lead and shape high-performing teams. In his time off, Nik explores his personal interests of aviation and gold prospecting.
"I'm excited to help the mining community discover the potential of decarbonisation using Railveyor technology," says Nik, "And with proven solutions and success across the globe, I'm very excited to lead a winning Sales & Marketing team."
"I am very pleased to welcome Tas and Nik to the Railveyor team," adds Jim Hawkins, CEO of Railveyor, "Having the smartest material handling system in the Mining industry, we are very keen to get it into the hands of more Mining customers and grow our business as we make Mining safer and more sustainable. Both individuals bring a wealth of experience in their respective fields and will be able to contribute greatly to the success of our customers and our company."