NEWS ARTICLE
October 9, 2023
Railveyor Nominates New Manager of Central Asia, Bagdaulet Ablayev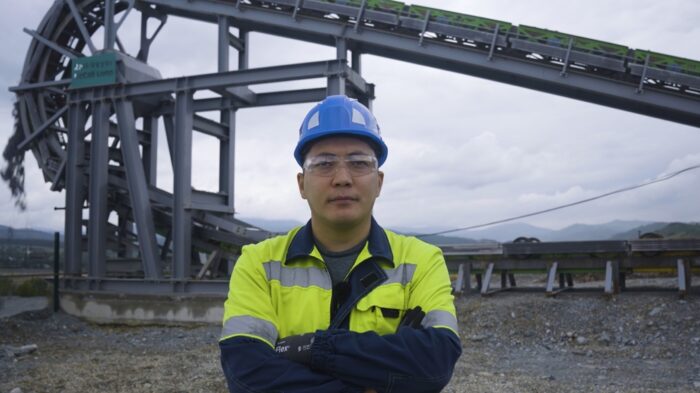 ALMATY, KAZAKHSTAN – October 3, 2023 – Rail-Veyor® Technologies Global Inc. (RVTG) is pleased to announce that Bagdaulet Ablayev has been named Central Asia Manager of Railveyor's Sales & Marketing activities. In addition to his ongoing efforts at ensuring quality operations at the Railveyor application in that region, he will also work to identify and engage with new customer opportunities in the area.
With a background in automation engineering and maintenance of high-speed trains, Mr. Ablayev was a natural choice to work on the installation and commissioning of the Railveyor systems in Central Asia, notably at Kazzinc's Dolinny mine and a pilot project for Polymetal. During and after commissioning, he worked hand-in-hand with the customers to train operators, maintenance technicians and managers, becoming deeply familiar with Railveyor's customers' perspectives and needs.
"Bagdaulet has shown himself to be a reliable partner for our existing customers, from installation to commissioning and beyond," said Railveyor Executive Vice President of Sales & Marketing Nik Gresshoff, "He brings his earned understanding of customer needs – along with a strong technical familiarity with the Railveyor system – to potential customers looking for an energy efficient, low-emission material haulage solution for their mining operation."
"In Kazakhstan, we say that nearly every element in the periodic table is in our land. We are proud of our contribution to the global mining industry," said Bagdaulet Ablayev, "I'm grateful for the opportunity to bring the benefits of Railveyor's autonomous system to more mines and mining companies in the Central Asia region."

###
About Railveyor
Railveyor is a safe, autonomous, and cost-effective material haulage system for the smarter, Net Zero mine of the future. Rail-Veyor Technologies Global Inc. (RVTG) offers the low emission, fully-electric, and battery-free solution to the mining and industrial materials sectors and more. The unique light rail system results in high energy efficiency, industry-leading OPEX and enhanced worker safety. The RVTG international headquarters and John McCall Testing Facilities are located in Sudbury, Ontario, the Technology Center is located in Houghton, Michigan and Railveyor maintains offices in Brisbane, Australia.
For more information, visit www.railveyor.com. Or contact Nik Gresshoff, Executive Vice President of Sales & Marketing at +61 456 860 300 or [email protected]